Hijab for Jewish Women?
Someone used this phrase in a comment on a post about the hijab wearing Jewish women in Ramat Bet Shemesh Alef: "modern Hareidi community;" this is an oxymoron.
Just for the record, I rarely agree with a Hareidi interpretation of anything. This mode of dress is just a bad interpretation of a good concept (

tzniyut

) taken to extremes.

Personally, I cover my hair because I feel it increases my humility by remembering that there is a G-d above me (not because of the reason of less attraction to men).
I chose many years ago to do so; but I have come to believe a woman can be Orthodox without covering her hair all the time; just while in shul, and where it shows respect for the Torah, such as at shiurim, or where it is the preferred mode of dress, such as at yeshiva dinners and the like. But to go to the grocery? Not necessarily
.
I think the whole message of tzniyut is lost in those hijab cases: where will they go next? Hiding in the home and not going out? Sitting behind a curtain when there are male guests present? Giving up driving? If men are so weak, and can be aroused by just being in the presence of women, well, they are the ones who should have the restrictions, not women. Let's see, what might be appropriate? Special blinders, perhaps, which they can wear when going out? A new technological device (any weirdo inventors out there?) which they can wear over their eyes to create opacity when they come across a women, say, on the sidewalk or at the grocery store, or in their office?
In my considered opinion, this behavior is the beginning of the downslide into authoritarianism; it will, if taken further, KILL Judaism as a viable choice for intelligent human beings (because we already know that people already "throw the baby away with the bathwater.").
It's like the midrash of the woman who was praised because her house's walls 'never saw a hair on her head.' Huh? You can cheat, lie and steal in business, but if you don't cover your hair, even in your home - you are bad? Hair is evil? Hair is ervah?(Yep. Read the Gemarrah.) I don't buy it. I don't buy it as 'divine' nor as 'divinely inspired.' It is a man-made interpretation conforming or not with the culture of the times.

Today's culture is different. Only just in the last century has it become accepted for women (non-Jewish and Jewish alike) to wear pants, for example. Pants are actually more appropriate and safer for certain activities. Are we to say that women are not allowed to go skiing? Or snowshoeing? Or hiking in rough terrain? Or riding a bike? Or play sports (on women's teams, of course)? How about riding a horse (women used to ride sidesaddle, you remember)?
And there was a time when religious non-Jewish women wore hats or little caps and didn't show their hair much in public. Not so today. Am I saying that we should copy this culture completely? Not at all; what I am saying is, we should be intelligent about it.

We all know that much of Western culture has descended into decadence and hedonism - no question about it. Who says we should copy that? There is a difference between wearing a skimpy, belly-bearing top with tight pants, and wearing a top covering one up and pants which don't tightly hug the body.

The whole reason for wearing

shaitels

, for example, is so that a woman doesn't have to look like a cow, for gosh sakes; so that she can take some pride in the way she looks - otherwise, they would be outlawed Halachically (as they are in some circles).

The whole concept of tzniyut is to be modest (i.e., moderate! ) What those women are doing, is NOT the definition of 'moderate!'

They cannot see the forest for the trees. . .
Look, let's face it - this is the way we 'do' Judaism: people who come from outside of observant Yahadut, who are either gerim or ba'alei teshuvah, generally (there are exceptions) only know what they are taught to follow (socially and otherwise) by the Rav in the kehilah who 'mekareved' them (pardon my Hebrish).
They haven't learned the vast body of halacha and most importantly, the history of the different Jewish denominations who followed it in different ways; they haven't learned the written and oral law, including the

Mishnah

and

Shulchan Aruch

; and they have not seen and don't know that there are many Jewish paths to Hashem, e.g., Lubavitch (or Satmar, or Litvishe, etc.) is not the only way to go.
I have a friend who is a

ger

.

He was 'mekurav' by the

Breslovers

, and up to now, he followed the ways of the Breslovers; but he is an intelligent man. He decided, after being in several Chassidic communities, that the Hareidi life is not how he wants to live. He is leaning towards the more

'kippah seruga'

type of observance. That way, he could hold hands with his wife in public! Personally, I see nothing wrong with that at all. In fact, I think it's beautiful.
That speaks to his soul. It doesn't make him a lesser Jew for it. As a matter of fact, he is a holier person than some FFBs I know. Somehow, in all this ritual rah-rah, someone forgot

'

mitzvot bein adam le-havero.' Remember those? Are the Hareidim who abuse women on Egged buses (those which are not marked as separate or Hareidi or 'mehadrin' buses; if you get on a bus so marked, you deserve what you get) better Jews because of their behavior? Does that behavior make them closer to G-d?
I'm gonna go out on a limb here, and say NO. They are just abusive men masquerading as religious men (in my 'old age,' I am even less politically correct than before; sue me!)
As for me, I have kids - several of 'em. One son is religious, the other not (but is traditional). One daughter is not very religious, but does a lot of good for a lot of people: she helps her mother-in-law, who is ill with cancer; she took care of an elderly relative who was very ill (who was a closer kin to me, actually, but I live out of her state, and my daughter lived not too far away), and did her taharah when she passed away: a chesed shel emet.
I have another daughter who is somewhat more religious, but 'modern' - she plays professional sports: soccer, and basketball & soccer at her college (and she does not wear skirts and long-sleeved shirts while playing).
And I have yet another who became a

ba'alat teshuva

, a 'returnee' - and is a religious soldier in the IDF.
They are all adults now, and each took the path that spoke to his/her soul. Who am I to contradict that?
I have a chassidic friend who was discussing this subject with me some time back; she came to the conclusion that the only difference between a "modern Orthodox" Jewish woman and a very religous one was : tzniyut. And the definition of tzniyut, is a matter of interpretation.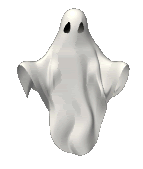 p.s. I also have a real problem with the expansion of the interpretation of "kol isha*," which was initially proscribed for a man to hear while saying the "shema" or davening. Now, it is interpreted to mean that women are not permitted to sing in public in front of men or together with men. (we need another invention-weirdo inventor, are you out there?)
I attended a modern Orthodox school in Manhattan (co-ed) with a wonderful choir of which I was a member for years. I sang in the A Cappella choir at my university. I've been singing ever since a was a baby (-got a really good memory). I sing at my Shabbat table, and taught my kids all the Shabbat z'mirot (my husband can't sing for his supper. Actually, he usually cooks his supper, and mine too. But he can't carry a tune as far as the kitchen) which they grew up with and which they love. And I ain't gonna stop now.
(*but that's a subject for another post. Yeah, right.)